Blackboard Ultra Base Navigation
Welcome to Blackboard Ultra Base Navigation (UBN), a better way to navigate your learning environment. It is enjoyable to use, gets you where you need to be faster, works great on all devices, shows you how you're performing, and offers a personalized view just for you.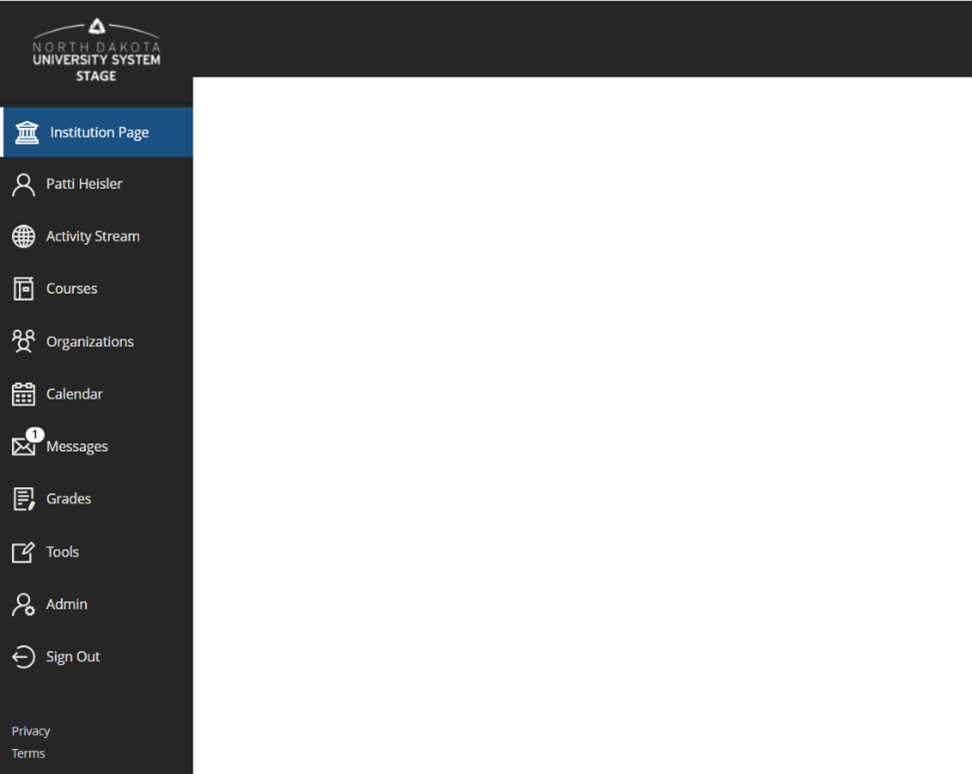 Your institution will be sending out timely communications so watch your email and look for posters announcing training opportunities.
More Information on Blackboard UBN
Only Blackboard navigation will be changing. Please contact your campus Blackboard support with questions.
Blackboard's Mobile App
As part of the upgrade to Blackboard Ultra Base Navigation along with an upgrade to SAML authentication, students and faculty using the Blackboard Mobile App should uninstall and reinstall the app. Failing to do so will cause a screen blackout with no way to navigate after the upgrade is complete. You can do this right now.
When looking for your school in the Blackboard app, search for North Dakota University System.
Important: The Blackboard app does not provide full functionality. Access the Feature Guide for the Blackboard App for more information.